If you are involved in a legal dispute or were arrested for a crime, we can help! Call now for a free consultation (310) 477-7767
Welcome To LA SuperLawyers Inc.
You are important. The team at LA SuperLawyers Inc. is here to serve your legal needs. We act as your advocates and fight on your behalf every step of the way.
Our team will work with you, keeping you updated and informed, in order to get the best possible results.
LA SuperLawyers Inc. has one full-time attorney, several of-counsel attorneys, and a spectacular support staff ranging from a certified paralegal to law clerks.
Our highly-trained staff work with Mr. Bloch to ensure you are aware of all developments and know what is ahead, because you are an important client. We regularly communicate, and we treat you as we would like to be treated. Let us help you develop a winning strategy for your legal matters.
Legal Representation You Can Trust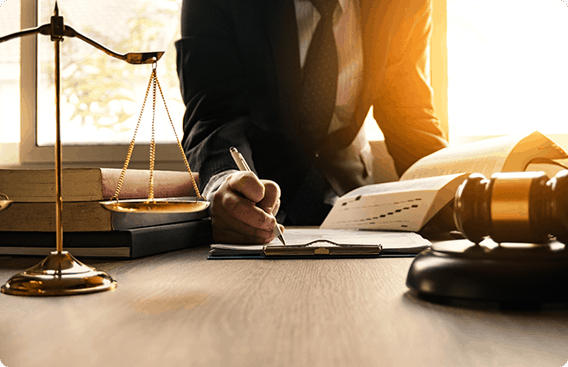 Have you ever found yourself in need of an employment law attorney, real estate attorney, or business law attorney in Los Angeles, CA, but weren't sure where to turn? Look no further than LA SuperLawyers. Principal attorney William W. Bloch has more than three decades of experience fighting for the rights and best interests of his clients. He specializes in the following areas:
Employment litigation and counseling
Real estate litigation and transactions
Business and commercial litigation, plus transactions, contracts, and business formation
Mr. Bloch is supported by a team that includes of-counsel attorneys, a certified paralegal, and law clerks. This team crafts a legal strategy that will get the results you're looking for and advocate for you every step of the way. Mr. Bloch and his team truly are the "super lawyers" of Los Angeles, CA.
Testimonials
---
"What can I honestly say about William Bloch? I can say he represented me zealously more than once. I trust his counsel, his competency, and his willingness to be available to me nearly 24/7. If you are looking for an attorney, do yourself a favor and don't look any further."
– ROBERT D.
Garden Grove, California
Strong Employment Law Representation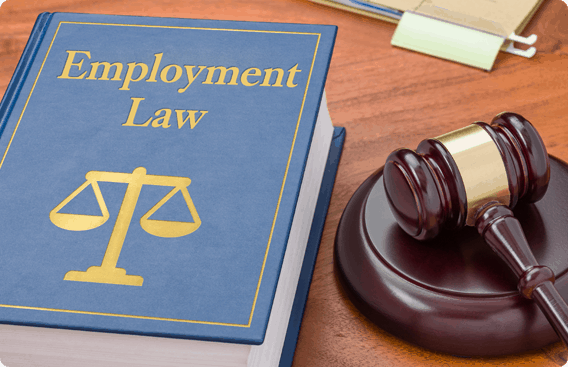 Whether you've been wrongfully terminated, or you're still at your job and need advice on how to handle ongoing harassment or discrimination, come see LA SuperLawyers for advice.
As an experienced employment law attorney, Mr. Bloch knows that workers are often treated unfairly by their employers. Employers may discriminate against or harass employees based on any number of factors including their gender, gender expression, sexual orientation, age, religion, national origin, race, perceived disability, pregnancy status and more.
In some instances, employees are treated unfairly because they have asserted their legally protected rights within the workplace. For example, speaking out against illegal or unsafe practices in the workplace.
Mr. Bloch understands all aspects of employment law. Call LA SuperLawyers if you've ever experienced:
Wrongful termination or discrimination based on race, gender, sexual orientation, age, religion, etc.
Workplace harassment, which includes harassment based on race, gender, sexual orientation, age, religion, etc.
Retaliation from your employer or employees for engaging in activities protected under the law.
Retaliation for requesting or taking protected family or medical leaves.
Family medical leave interference or retaliation.
Pregnancy discrimination (including disability caused by pregnancy, childbirth, maternity leave, baby bonding leave, breastfeeding, or related medical conditions).
Failure to provide reasonable accommodation.
Defamation by your employer.
Violation of your rights as a member of the military.
Withholding of pay (including overtime pay).
These practices are all illegal and you deserve compensation if your employer has violated your rights. You can trust your employment law case to Mr. Bloch and the team at LA SuperLawyers.
Request A Free Consultation
Fill out the form below to get in touch with us. We'll get back to you right away!
Fair And Honest Real Estate Law Representation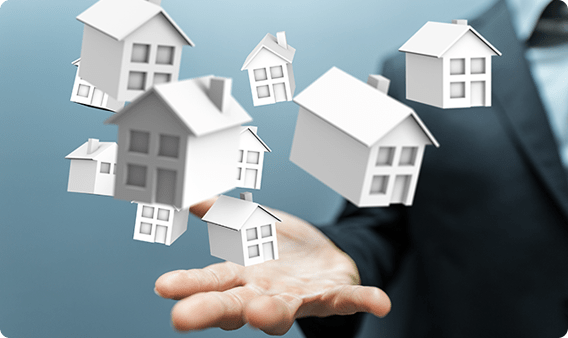 Whether you're buying or selling residential or commercial property in Los Angeles, CA or the surrounding areas, LA SuperLawyers can help you from the start of the process through closing. Mr. Bloch is a real estate attorney who will advise on all legal aspects of acquiring, financing, re-financing, or selling residential or commercial real estate.
Mr. Bloch provides hands-on service and reviews every last detail to ensure that your closing does not encounter last-minute surprises or delays. He remains in constant contact with all parties of your real estate deal including lenders, title companies, and real estate agents, in order to ensure that the deal is moving as expected and your best interests are protected at all times.
If you are wronged at any point during or after a real estate transaction, Mr. Bloch will be your fierce advocate during litigation. You can trust him to work tirelessly to ensure you get the outcome you deserve.
Strategic Business Law Representation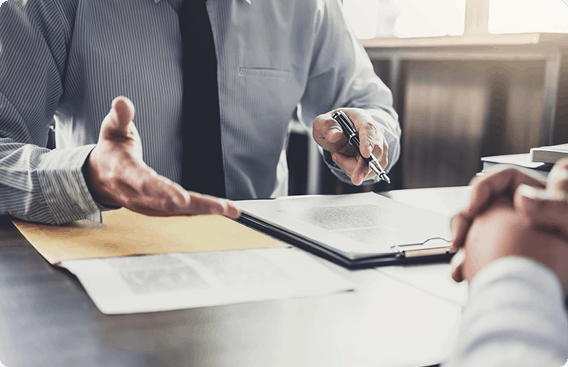 Starting up and running a business in Los Angeles, CA can be a maze of paperwork, legalities, and regulations. On top of that there are lawsuits, partnership disputes, and financial matters that inevitably pop up and need to be dealt with.
You can trust LA SuperLawyers to help you navigate the maze while ensuring that your best interests are protected. As a business law attorney, Mr. Bloch and his team can be trusted to help you with transactions and legalities such as:
Business formation and dissolution
Partnership disputes
Business torts
Business purchase and sale
Trade secrets law
Non-compete agreements
Contracts and contract disputes
Business succession planning
In today's global marketplace, timely and cost-effective legal advice about business matters is essential. That's why you should think of LA SuperLawyers as your go-to legal firm for advice and guidance on all business law matters in Los Angeles, CA. They will provide practical counsel about the issues you face while minimizing collateral risks for your business.
In addition, Mr. Bloch and his team will make sure that you are taking full advantage of business-friendly laws, and adapting to new laws and regulations that may affect your business in the future.
Contact LA SuperLawyers
The team at LA SuperLawyers is here to be your advocate on legal matters in Los Angeles, CA. They'll help you develop a winning strategy so you get the best possible results. For a free initial consultation call (310) 477-7767.
Office Location
---
5670 Wilshire Blvd.
Suite 1300
Los Angeles, CA 90036
Phone: (310) 477-7767